European Championships, National Regattas, Meeting and…Barcolana
Full activity in October
From September 30th to October 3rd Alessandro Angelini and Andrea Penini competed with the best young sailors of the Star Class at U30 Star Europeans in the Attersee (Austria) at the Union Yacht Club Attersee.
They conclude their European adventure in 9th place.
At the 29er National Regatta from 8th to 10th October organized by Circolo della Vela Bari, Zeno Marchesini and Pietro Berti (Circolo Nautico Brenzone) conclude at 13th place.
7 races for RS Feva at Club Del Mare in Diano Marina (Imperia), where Edoardo Brighenti and Alex Brighenti (Circolo Nautico Brenzone) at the fourth and final stage of the national circuit ending in 7th place.
A well-deserved third place in the national ranking for the garda crew!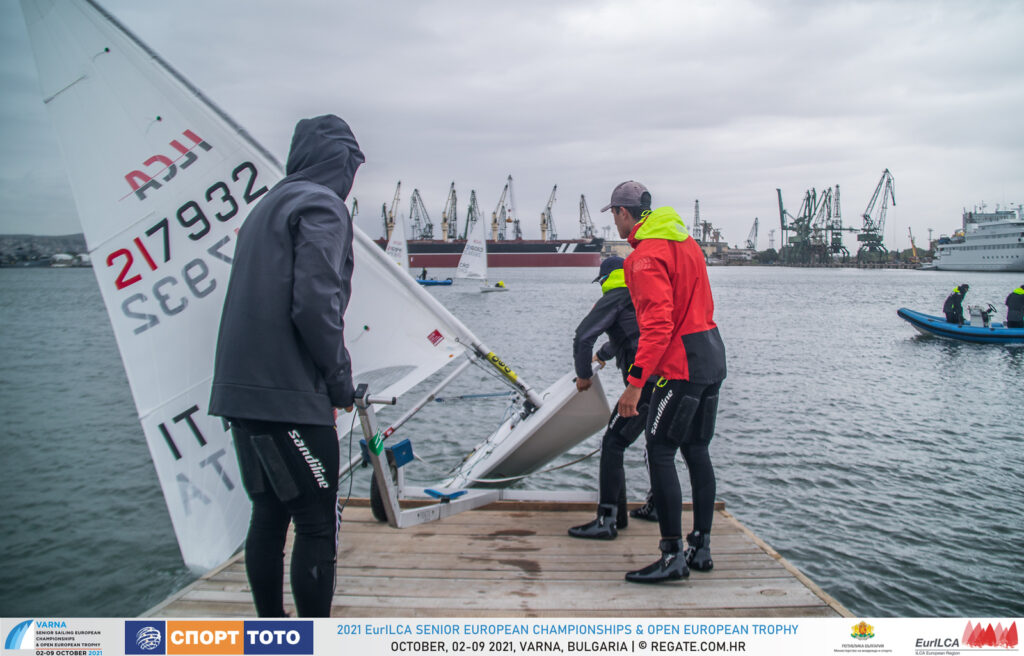 From 2nd to 9th October, Varna, the Maritime town of Bulgaria hosted the 2021 EURILCA Senior European Championships!
After a hard fight against the opponents and the not too favorable weather conditions of the Black Sea, Dimitri Peroni ends its European championship in 36th position!
In the Silver final at the 29th Filippo Guerra.
Gianmarco Planchestainer (Sez.Vela Guardia di Finanza) in 33th position.
In Brenzone the 9th and 10th October, with the organization of the Acquafresca Club the Asso 99 Italian Championship.
Our Member Albino Fravezzi wins the Italian vice-champion with the Sconquasso crew while Pietro Parisi on Masquerada is placed at 9th place!
At the Barcolana Edition 53, Miloš Radonjić, the helmsman of the third classified Maxi Jena, had on board the sailors Jana and Giorgia!
Congratulations also to our Member Vittorio Bissaro in the crew of the winner boat Arca Sgr by Furio Benussi!
A strong and constant wind from South characterized the Ezio Torboli Trophy – 4th Autumn Meeting at Fraglia Vela Riva.
A good way of analyzing the regatta for the Optimist team: Sofia Bommartini 30th, Mattia Benamati 62nd, Pietro Gainelli 79th.
In Silver fleet: Bianca Marchesini 5th, Marco Castelletti 22nd, Tommaso Revenoldi 32nd.
The Cadetti: Isabella Piacentini 15th, Manuel Marini 41st and Nicolò Chemasi 48th.