At CICO 2021 Fraglia Vela Malcesine puts the seal on the third place
The 2021 Italian Olympic Classes Championship was organized by the Consorzio Garda Trentino Vela, sailing clubs of the Garda Trentino reunited, and Fraglia Vela Malcesine in cooperation with the Italian Sailing Federation.
From Thursday 23rd to Sunday 26th September all the Olympic classes have met on the Garda for the national sail's clou appointment.
With the excellent performances of all its athletes Fraglia Vela Malcesine wins the third place of the Club's ranking TROFEO CHALLENGER "CARLO ROLANDI" behind the military sports group of the Guardia di Finanza and behind Yacht Club Italiano!
Are 7 the athletes of Malcesine sailing in 4 different classes.
One national title won, two seconds and a third place in double skiff/catamaran and a fourth place in the single ILCA7 among the most significant results.
Giorgia Bertuzzi and Jana Germani (TPK Sirena) won the title of 2021 italian Champions in 49ER FX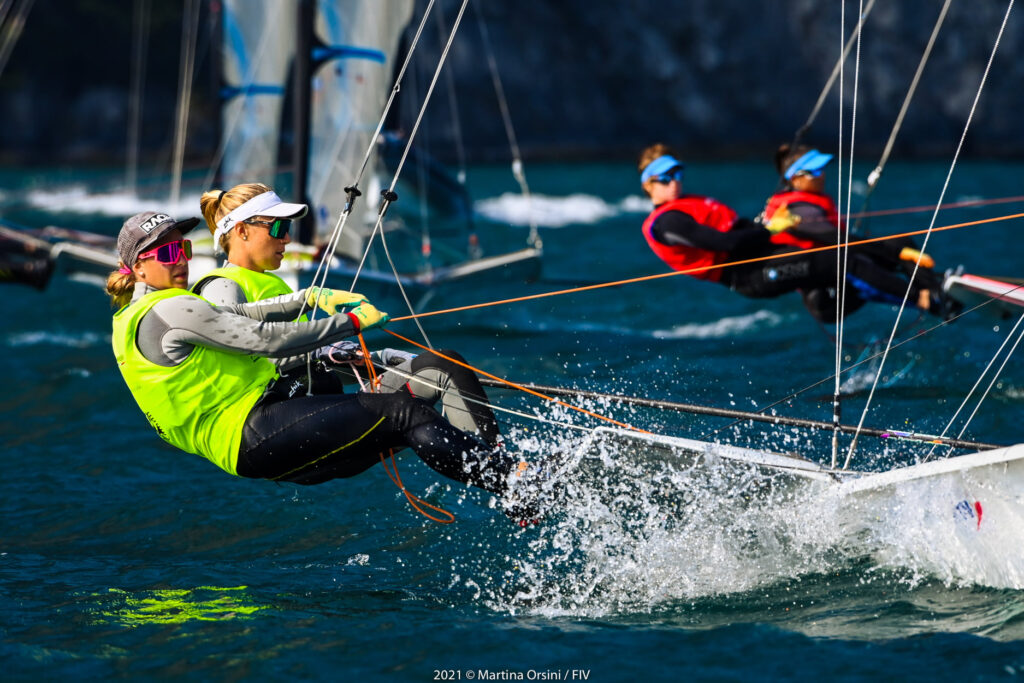 Edoardo Gamba and Marco Anessi (AN Sebina) are the 2021 italian vice-champions in 49ER
Andrea Spagnolli and Alice Cialfi (CV Ventotene) are the 2021 italian vice-champions in Nacra 17 behind Vittorio Bissaro and Alice Sinno (Fiamme Azzurre)
Third place won by Matteo Celon and Jacopo Plazzi (CCAniene) in 49ER
At the fourth place Dimitri Peroni in ILCA 7
Filippo Guerra ends at 10th place and Riccardo Vincenzi at 11th in ILCA 7.
Gianmarco Planchesteiner (Sez Vela Guardia di Finanza) is the 2021 italian vice-champions in ILCA 7.
The President Gianni Testa and the Board of Directors express great satisfaction about the goal achieved and send congratulations to all athletes.