Hotel, apartments, camping, restaurants and bar in Malcesine
Find out where to sleep and what to do at Lake Garda
Few meters from Fraglia Vela Malcesine, or in the town centre, directly on the Lake or on the hill in the middle of nature there are hotels and apartments for all budgets.
You can find here bar and restaurants to enjoy your free time and relax after the regattas and trainings.
We are happy to host you in Malcesine, the house of wind on Lake Garda.
Our suggestion for your accommodation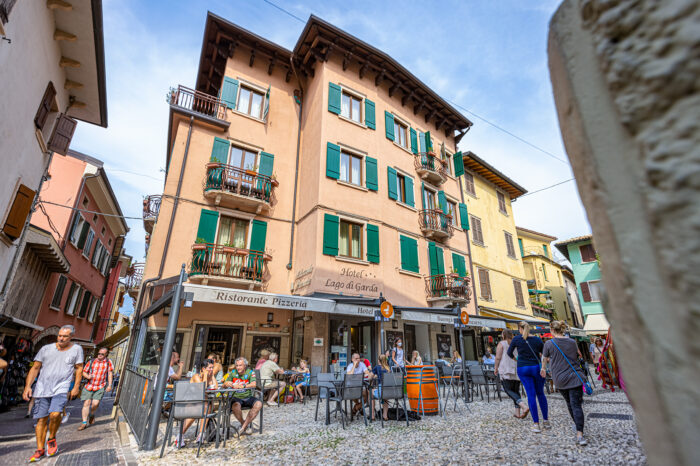 Restaurants and bars
Restaurant Buongiorno Buonasera
Piazza Vittorio Emanuele, 1 • 37018 Malcesine (VR)
4.3 km south of FVM
from December to October
10-23
info@hldg.it
Website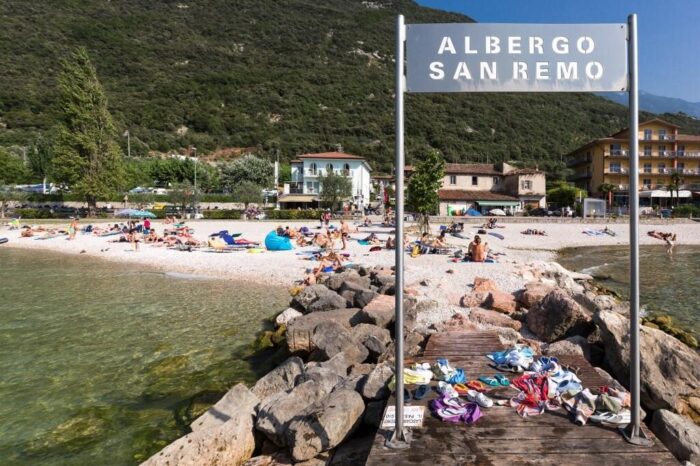 Restaurants and bars
Ristorante Albergo San Remo
Via Gardesana, 440 • 37018 Malcesine (VR)
0.7 km south of FVM
from April to October
info@albergosanremo.it
Restaurants and bars
Agriturismo Cà Vecia
Via Navene Vecchia, 162 • 37018 Malcesine (VR)
0.8 km south of FVM
from January to December
18:00-22:30
info@agriturcaveciamalcesine.com
Website
Restaurants and bars
Ristorante Hotel Sailing Center
Via Gardesana, 187 • 37018 Malcesine (VR)
1.2 km south of FVM
from April to October
info@hotelsailing.com
Website
Restaurants and bars
Speck Stube
Via Navene Vecchia, 139 • 37018 Malcesine (VR)
1.7 km south of FVM
from March to October
12:00-23:00
info@speckstube.com
Website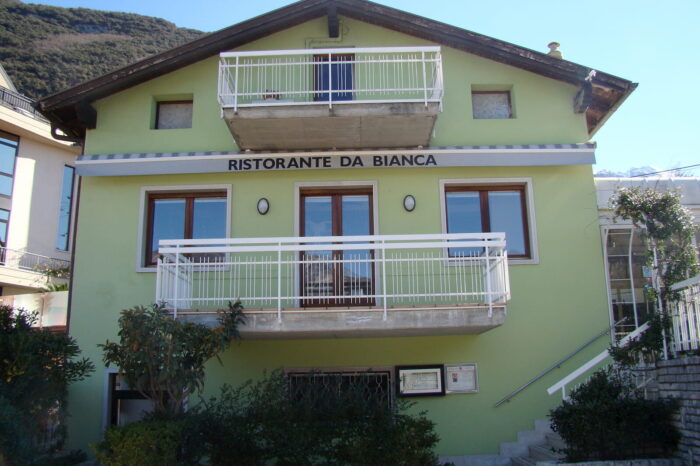 Restaurants and bars
Ristorante Da Bianca
Via Gardesana, 396 • 37018 Malcesine (VR)
2.6 km south of FVM
from May to October
12:00-15:00 18:00-22:00
dabianca.malcesine@gmail.com
Restaurants and bars
Ristorante al Pontile
Via Gardesana, 173 • 37018 Malcesine (VR)
3 km south of FVM
from January to December
12:00-14:30 19:00-21:00
info@europa-hotel.net
Website
Restaurants and bars
Videobar
Via Navene, 21 • 37018 Malcesine (VR)
4 km south of FVM
from January to December
Restaurants and bars
Osteria alla Rosa
Piazzetta Boccara, 5 • 37018 Malcesine (VR)
4.1 km south of FVM
from January to December
9:00-2:00
info@osteriaallarosa.it
Website
Restaurants and bars
Hotel Ristorante Firenze
Via Gardesana 125/127 Malcesine (VR)
4.1 km south of FVM
from January to December
info@hotelfirenzemalcesine.com
Website
Restaurants and bars
Ristorante Italia
Via Portici Umberto I, 5 Malcesine (VR)
4.6 km south of FVM
from January to December
8:30-23:30
info@ristoranteitalianikolas.it
Website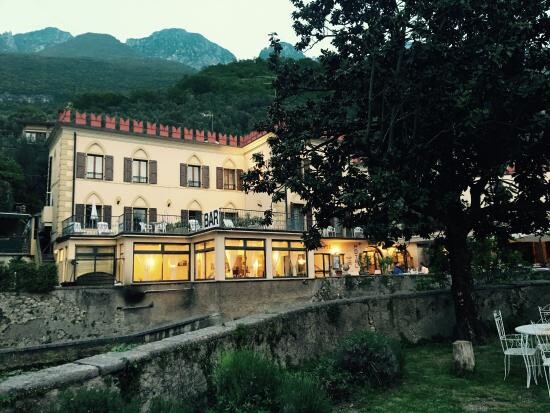 Restaurants and bars
Hotel Ristorante Cassone
Via Gardesana, 238 • 37018 Malcesine (VR)
8.3 km south of FVM
from March to January
7:00-24:00
info@hotelcassone.com
Website
Restaurants and bars
Pizzeria Ristorante Caminetto
Via Gardesana, 139 • 37018 Malcesine (VR)
4.0 km south of FVM
from January to December
12:00-15:00 18:00-23:00
Restaurants and bars
Ristorante Bistrò Morettine
Via Gardesana, 374 • Malcesine
2.3 km south of FVM
from May to October
9:00-22:00
info@morettine.it
Website
Restaurants and bars
Locanda Monte Baldo
Via San Michele, 45 • 37018 Malcesine (VR)
8 km south of FVM
from April to October
12:00-15:00 18:30-21:30
info@locandamontebaldo.com
Website