Sailing, windsurf, sup, kayak rental on Lake Garda
In the new FVM Water Centre of Fraglia Vela Malcesine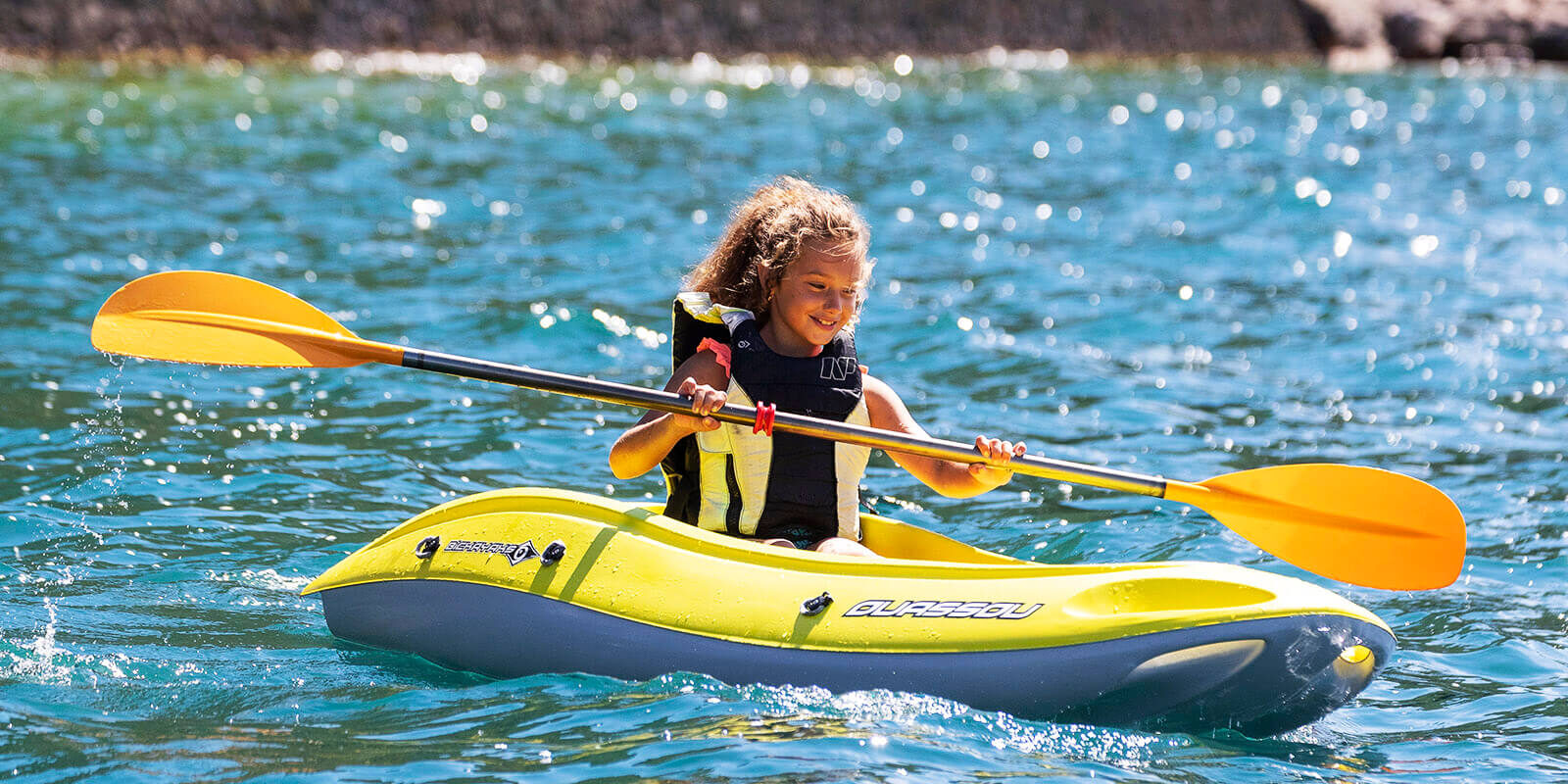 Sailing boat rental at Fraglia Vela Malcesine
At our new center on Lake Garda is possible to rent modern and safe sailing boats to sail solo, with family or friends. The RS Sailing boats satisfy both beginners, amateurs and the most demanding who want to plan on the water.
FVM Water Center is located at Fraglia Vela Malcesine, a sailing club that is the wind Mecca of this area.
We are situated in Navene, that is a bit north of Malcesine, on the north-east coast of Lake Garda, where the winds blow regularly throughout the day. The two main winds, Peler and Ora, offer very different conditions and know how to satisfy those who want easy sailing with few knots but also those who want to have fun while surfing the waves of Lake Garda.
If you haven't tried sailing yet, we can also organize private sailing courses for adults, teenagers and kids with federal instructors.
Call the number +39 0456570439 if you need further information or email us to rent your boat (race@fragliavela.org), we will choose the right option together based on your needs and abilities.
Boat rental
Windsurf rental at Fraglia Vela Malcesine
We also rent Tahe windsurfing boards and sails for beginners. We offer stable and easy to ride equipment to improve your riding, tacking and gybing.
In ordinary days our spot offers wind conditions suitable for beginners for learning in a safe way.
On the other hand, if windsurfing attracts you but you haven't tried it yet, our club also organize private windsurfing basic courses for adults, teenagers and children with federal instructors.
Call this number +39 0456570439 or send us an email (race@fragliavela.org) so we can choose the right gear for you.
SUP and Kayak hiring at Fraglia Vela Malcesine
If you are looking for another way to sail, SUP and Kayak are two excellent alternatives of sailing. You can paddle standing on a board or sitting on the edge of the water.
In our rental center you will find inflatable SUPs of Tahe brand, stable and easy to use.
The single Ouassou Kayaks and the tandem Tobago Kayaks, with shaped seats and foot streps, are comfortable and safe.
Call us on +39 045 6570439 or write us an email (race@fragliavela.org) to rent a SUP or Kayak.
Our services
At our club you will find an useful paid parking at few meters from the rental station, changing rooms equipped with bathrooms, showers, lockers, a lakefront restaurant and a small private beach to relax after sport.
We are open 7 days a week, from 10 am to 6 pm, subject to availability and reservation.
We are waiting for you in one of the most pioneering centers in the world of sailing.