Laser and Optimist race away: first great outcomes.
Big gratification from our agonistic athletes teams.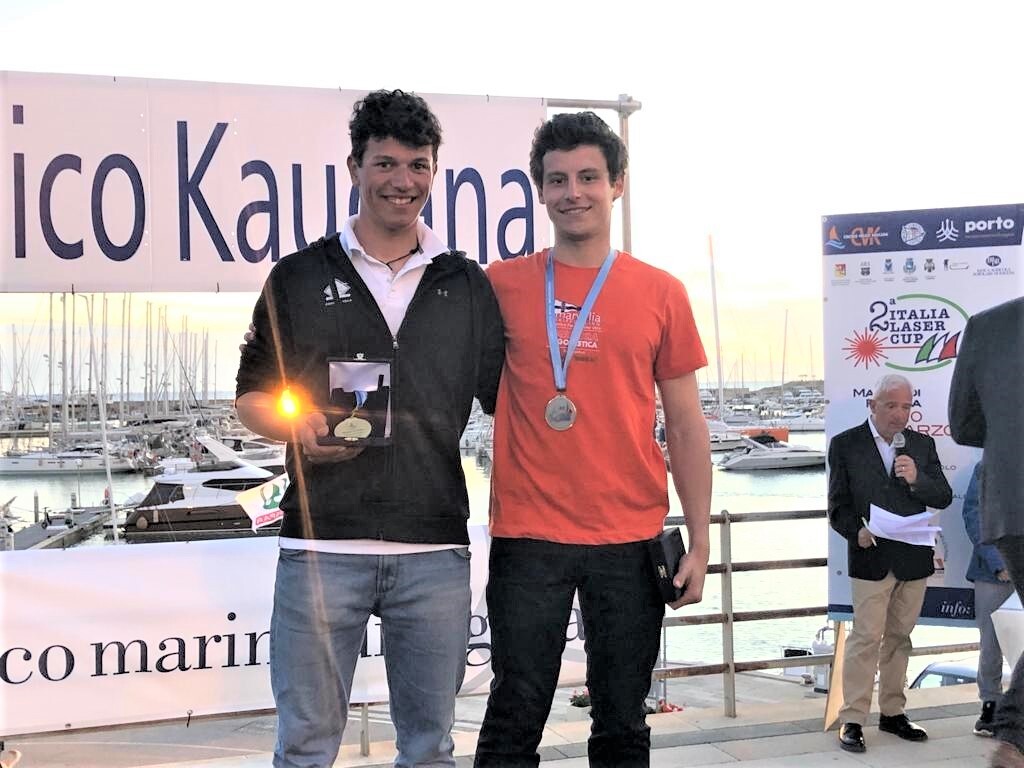 Big gratification from our agonistic athletes teams.
Optimist Team with the coach Gabriele Ghirotti comes back from 49th INTERNATIONAL YOUTH MEETING in Alassio, among Liguria Riviera.
Best result comes from Sofia Bommartini reaches the 2ndposition on Cadetti ranking and from Mattia Benamati on his first regatta away reaches 8th place. In Junores ranking Edoardo Brighenti 13th, Matteo Ciaglia 14th, Mia Benamati 47th, on his first regatta as Junores Manuel Vos ends 57th and Lorenzo Ghirotti short behind 60th, Martino Loncrini 83th, Davide Chemasi 119th, Tommaso Revenoldi 145th also for him the first regatta with the Junores group.
Giulia Piacentini winner at TROFEO FERRARI in Peschiera, third place of Marco Castelletti and sixth place of Pietro Gainelli under the leading view of the coach Nicole Galazzini.
The 10th of March Laser Team comes back from Sicily trip in Marina di Ragusa with the amazing outcome of Dimitri Peroni who wins the second event of ITALIA CUP LASER. The coach Valerio Brighenti feels gratification from all the group which takes home good positions; Lorenzo Predari reaches the 4th place and first on Laser 4.7 Under 16 ranking in Gold Finale , top ranking even for Maximiliano Testa 7th and Francesco Novelli 16th. Silver Finale for Nicolò Forasacco who reaches 24th. On Laser Radial Filippo Guerra ends 35th and Ginevra Rosà short behind 39th.
At the same week-end the 9th place of Zeno Marchesini comes in FVM Home from Crotone in KINDER+SPORT CUP. After Carnival Cup and national training GAN Zeno shows smart regatta view during two days of races.