Olympic qualifiers for Fraglia's Athletes
Great effort from 49er and 49erFX in Lanzarote (Canary Islands) and Laser in Vilamoura (Portugal)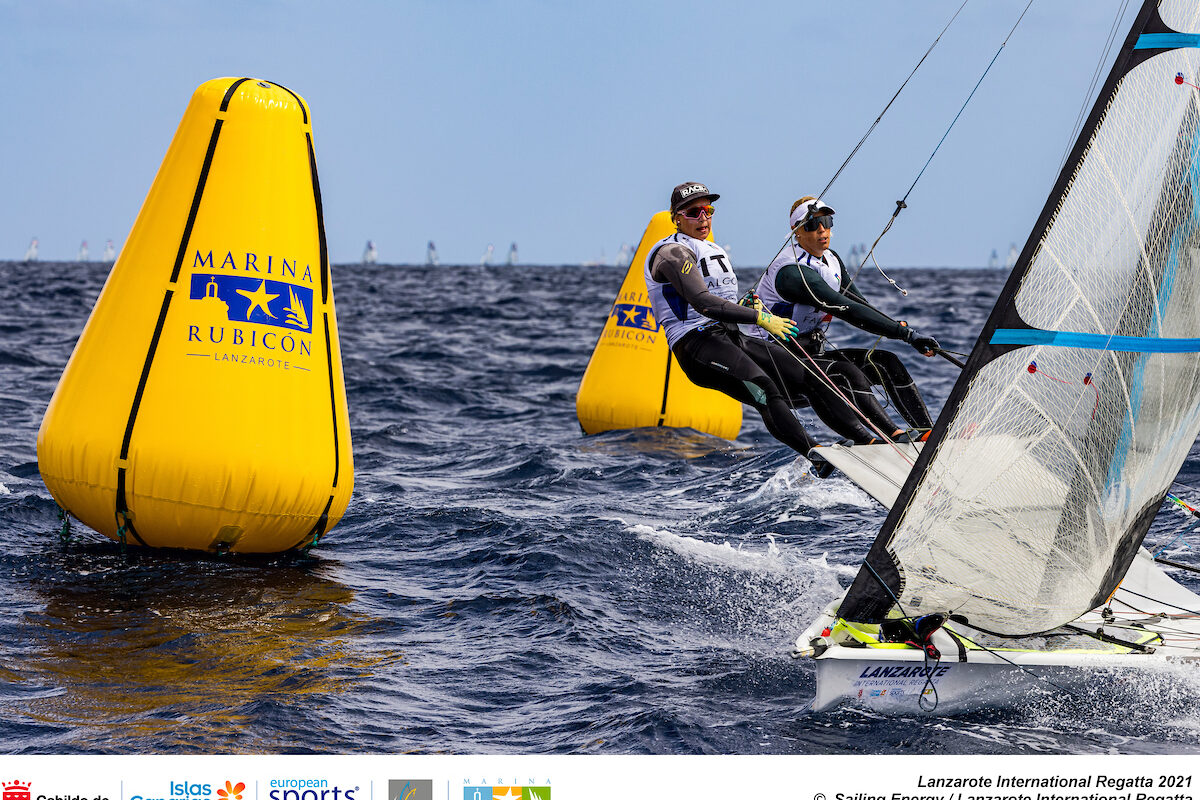 After the cancellation of some qualifying regattas, the most important and decisive appointment to win the last available places in the skiff olympic classes, to reach Tokyo, was the LANZAROTE INTERNATIONAL REGATTA.
The nations of 49er and 49erFX classes not yet selected for the Olympics had a place for male and a place for female.
The Italian representation is well nourished with four male and five female crews.
Representing Fraglia Vela Malcesine Edoardo Gamba and Marco Anessi (A.N Sebina), Giorgia Bertuzzi and Jana Germani (Kt Sirena), Matteo Barison and Nicola Torchio (Canottieri Garda Salo).
Beautiful races fought by the Gamba-Anessi crew at the 17th place overall, third among the Italians. Efforts not enough to select the class and give the opportunity to defend Italian colors in the Olympic regattas.
The same speech unfortunately for the girls who did not reach the Gold Final , finishing in the first place in Silver, in 29th position overall, first among the Italians.

In Vilamoura to qualify ILCA-7
In Portugal there was 8 athletes, including the best laserists of the Italian Sailing Team, to pursue the Olympic dream of qualifying the Italian Laser class for Tokyo 2020.
Two places available for countries not yet qualified.
Dimitri Peroni sails at his best with power and strenght reaching the Gold fleet and with six regattas both in Qualifying series both in Final he ends at the 58th overall place.
Gianmarco Planchestainer (Sezione Vela Guardia di Finanza) 42nd place overall, third among the Italians.
Alessio Spadoni ends in the 14th position, only six points distance from the Netherlands Duko Bos, fails the object of qualifing Italy.
The Olympic goal for the athletes of Fraglia Vela Malcesine is only postponed!