Female European Optimist Championship: an amazing 3rd place!
Sofia Bommartini wins the bronze medal in the continental championship.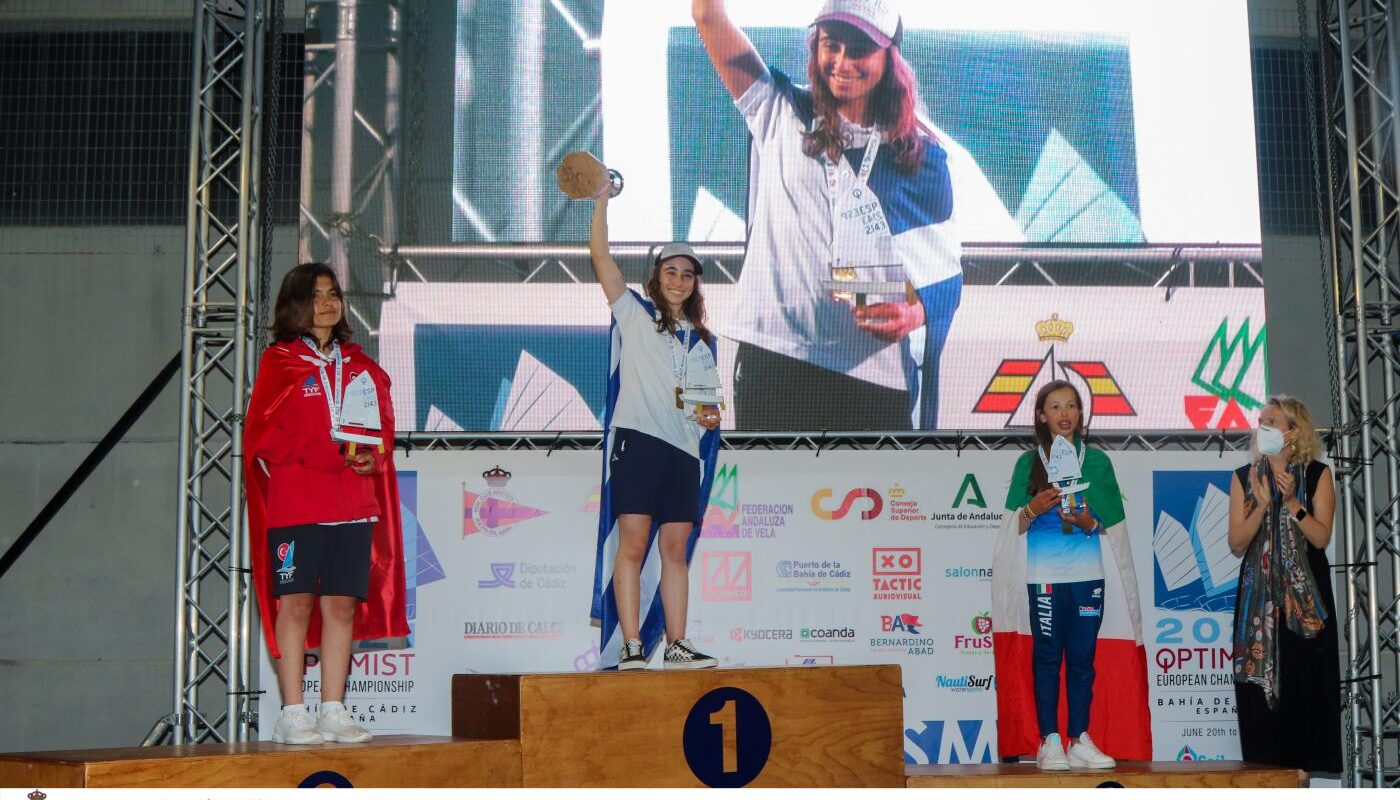 This is a story that tells about achieved goals, training, hard work, tenacity and strong nerves, emotions, strength, joy and effort.
Exactly five years after the female European championship title of Gaia Bergonzini in Crotone, the Fraglia vela Malcesine achieved a fantastic podium in the european meeting!
Sofia Bommartini (2009), with the italian team, had been accompanied in Cadice by the trainer Simone Gesi and after 6 qualifying and 4 final races, Sofia achieves an incredible 3rd position in the female ranking of the 2021 Optimist European championship!
A small weakness in the second to last race had been called off thanks to a strong performance in the rest of the championship; the 3rd position in the last race brings Sofia on the bronze step of the podium!
Her medal allowed the italian team to win also the Nations cup!
Huge congrats to the coaches Ylena e Nicole who give the kids the enthusiasm and the strength to never give up!