Young Azzurra and Fantastica 2 are the Persico 69f cup Malcesine Grand Prix winners
Sunday, 9th of May was the last day of the first act of the Persico 69f Cup 2021, at Fraglia Vela Malcesine with Grand Prix 1.1 and Grand Prix 1.2.
Two weeks of regattas, training and lots of fun for the 14 teams on the starting line.
Grand Prix 1.1 at Fraglia Vela Malcesine
Malcesine, 27 April – 2 May 2021
Unstable weather for this week, with long waiting for the wind and only 5 races concluded. Young Azzura (with Francesca Bergamo, Ettore Botticini, Federico Colaninno and Erica Ratt) takes the victory, in front of Okalys (Nelson Mettraux, Max Henssler and David Biederman) and Balthasar (Charles Dorange, Henri Demesmaeker and Francesco Rubagotti).
Grand Prix 1.2 at Fraglia Vela Malcesine
Malcesine, 4 – 9 May 2021
Second week of races and training with strong wind and sunny days. Saturday the most windy day with a constant Ora between 16 and 20 knots. After 13 races Fantastica 2 (Nicola Celon, Simone Salvà and Hugo Fedrigucci) wins the second GP in Malcesine, second place for Flyingnikka 47 (Roberto Lacorte, Enrico Zennaro and Lorenzo Bressani) and Tixwave (Bernard Vananty, Max Haenssler Maxime Bachelin and Arno De Planta).
Over than 25 sailors at Fraglia Vela Malcesine, with some big names coming directly from New Zeland and the Americas Cup: Paul Goodison (American Magic) and Umberto Molineris (Luna Rossa).
Persico 69f Cup
After the success of the first edition in 2020, the Persico 69f Cup comes back to Fraglia Vela Malcesine: four innovative and international events around Italy.
Every event is composed by two Grand Prix, each with 3 days of training with the 69f crew and three days of racing. Teams can choose to race the first week, the second week or both, in which case only their best score will count towards the overall 69F Cup.
The GP winner takes 15 points, the team in second position takes 14 points, 3rd is 13 points and so on. At the end of the season the team with more points with the 2021 Persico 69f Cup. FlyingNikka (by Roberto Lacorte, Enrico Zennaro e Lorenzo Bressani) won the 2020 Cup and this year is again on the Persico 69f cup to defend its title.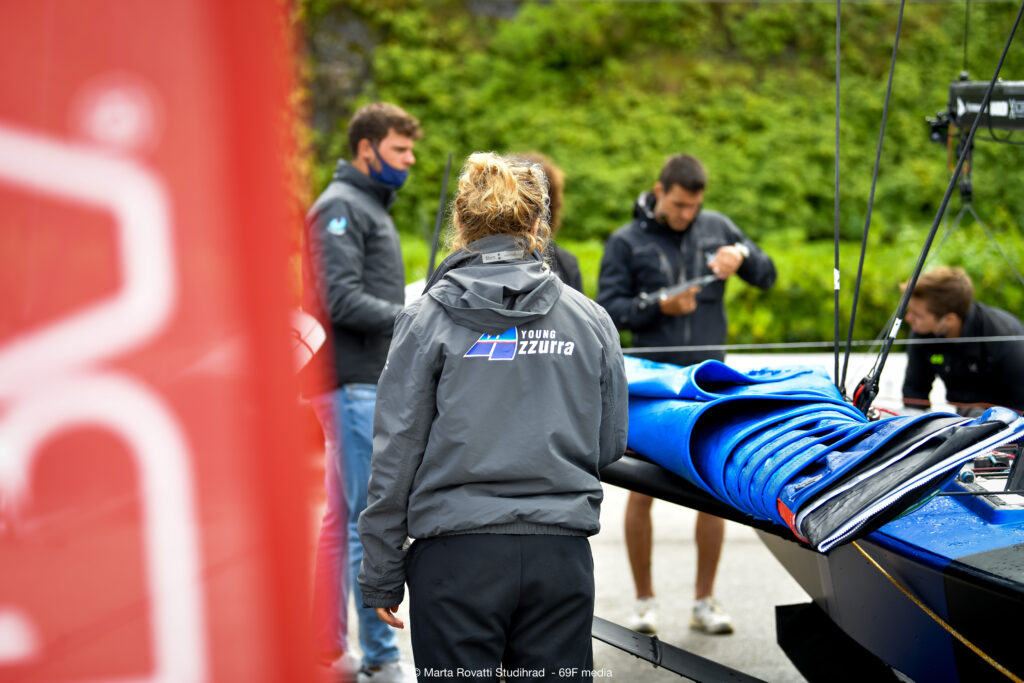 Here you can find all the events and dates of the 2021 Persico 69f cup: https://69fsailing.com/race-2021/#69fcup