Low Impact Tone class
Twice a week with our PT at FVM GYM
Moderate intensity training, with the goal to tone up all the muscles groups, using different training techniques and different equipment. In this class, exercises will be mainly low-impact exercises.
When
| | |
| --- | --- |
| Tuesday | 9:30 am – 10:30 am |
| Friday | 9:30 am – 10:30 am |
Price
Subscriptions
Price
1 class per week
Monthly membership
40€
2 classes per week
Monthly membership
55€
All Inclusive
full access to all classes
Monthly membership
70€
10 classes
Yearly membership
100€
Full access
full access to all classes
Monthly membership
+ 30€*
* to buy together with the monthly / 3-months / 6- months / yearly gym membership
How to register
With the "Wellness in Cloud" app.
App download:
If you still haven't bought your gym membership, come to the office to get it. You will get a confirmation email, with a link to set up your personal password. Download the app "Wellness in cloud", use the password you set up before through the confirmation email and book your pilates class with your smartphone.
What to bring with you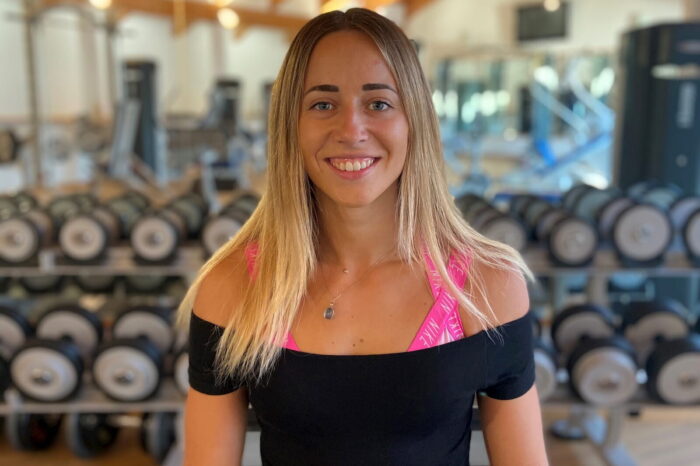 Nicole Modena
Fitness classes PT