Andrea Spagnolli and Alice Cialfi Bronze Medal with Nacra 17 in Medemblik (Ned)
Several FVM athletes racing at Allianz Regatta of Hempel World Cup Series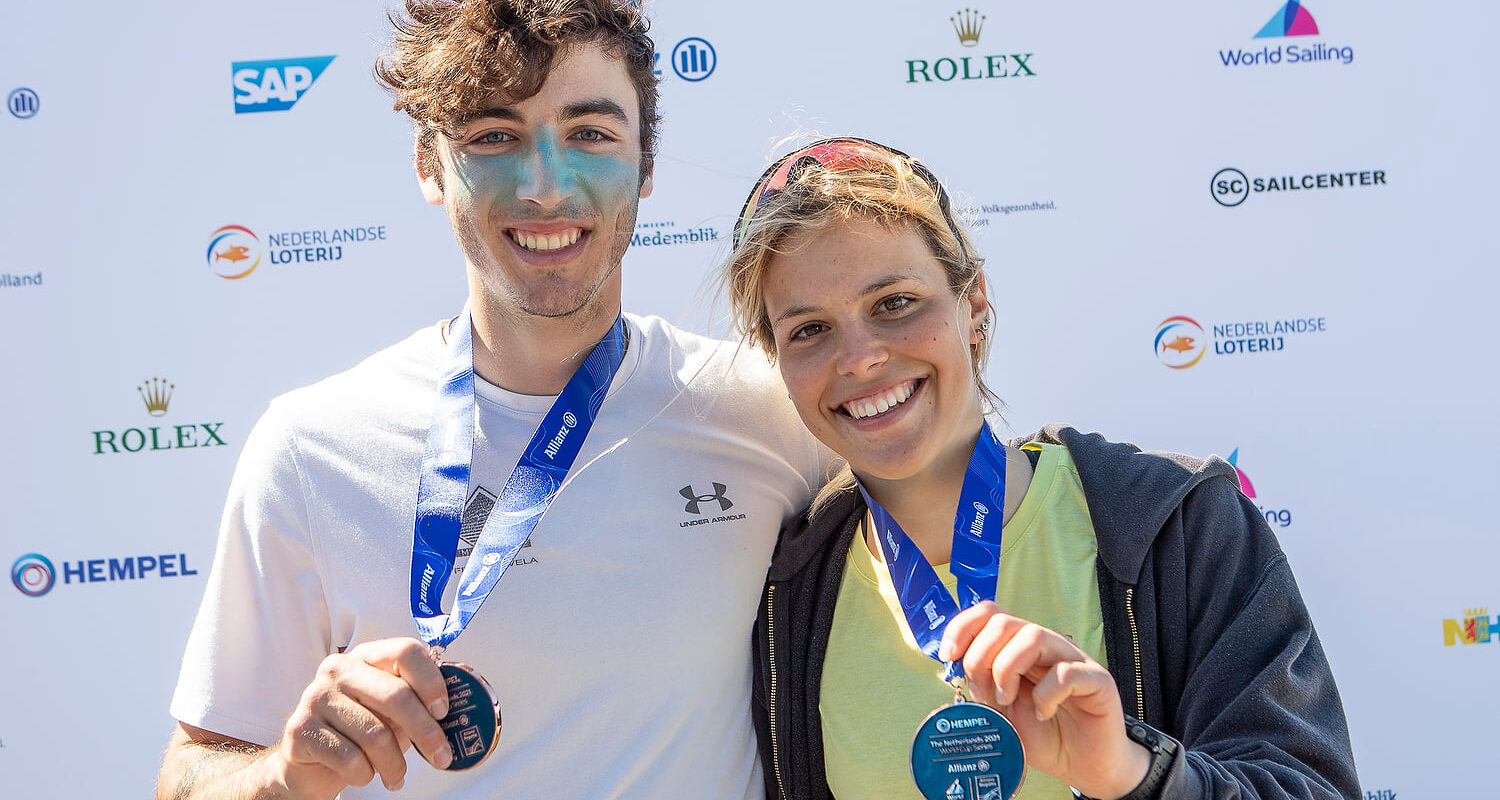 The young Andrea Spagnolli and Alice Cialfi win the Bronze medal in the Nacra17 after the International regatta in Medemblik of the Hempel World Cup Circuit.
The Laser Standard races (ILCA-7) confirm Gianmarco Planchestainer (Sez. Vela Guardia di Finanza) at the 3rd Italian place, 23rd overall!
Dimitri Peroni is at the first place on the Silver Final, 32nd overall!
Strength and determination for the 49er crew Edoardo Gamba and Marco Anessi, who win the 10th place overall, racing for the first time ever in Medal Race!
The other crew with Stefano Dezulian and Gianmarco Mascia ends at 26th place!